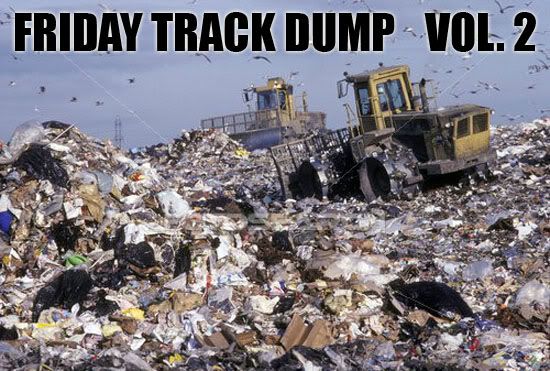 The Friday track dump is back, late but back!!! This week we've got a free track, an awesome new track called "Disco Tank" by Beef Theatre, We've got Redial remixing Daft Punk's C.L.U., A dubstep track by DJ Antention (I know... WTF...) called "Drago", an absolutely disgusting mixtape by Trashing Teenager, and a preview of Tom Deluxx's new EP titled "Rebirth". ENJOY AND ENJOY THE REST OF YOUR FRIDAY NIGHT AND WEEKEND!!!!!!
Beef Theatre - Disco Tank *FREE DOWNLOAD* by beef theatre
Daft Punk - C.L.U (Redial Remix) Preview by Redial
Dj Antention - Drago ( Original Mix ) by djantention
SINNERS MIXTAPE by TrashingTeenagers?!
Tom Deluxx-Rebirth-EP TEASER by tom deluxx